INNOVATIVE AND PROFITABLE
Whether you're a bottler who needs bulk supply quickly or a producer who needs the right base spirit, bulk spirits are a great choice.
Bulk Solutions Help Our Clients Thrive.
Our production methods differ from those of traditional spirits. We start with a base of grain neutral spirit, then we layer in flavor and aroma molecules, sourced from all-natural ingredients. Unless our spirits are part of a recognized cocktail, the TTB requires that we say "with natural flavors" in the statement of composition for some of our products.

You can learn more about our methods on our Services page and more about our sustainability commitment on the About Us page.
Our GNS is certified Kosher and Gluten Free
Whiskeys WITH NATURAL FLAVOR
Tequila WITH NATURAL FLAVORS
Brandy with natural flavors
Salted Caramel Flavored Whiskey
Bold Kentucky Straight Bourbon Whiskey With Natural Flavors
Reposado Tequila With Natural Flavors
Blanco Tequila with Natural Flavors
Balanced Kentucky Straight Bourbon with Natural Flavors 
Margarita (Made with Tequila and Triple Sec)
Margarita (Made with Tequila and Triple Sec)
High Proof Kentucky Straight Bourbon with Natural Flavors
High Spice Kentucky Straight Bourbon with Natural Flavors
High Proof Kentucky Straight Bourbon with Natural Flavors
White Rum with Natural Flavors
American Brandy with Natural Flavors
Absinthe (Vodka with Natural Flavors)
Premium Absinthe (Vodka with Natural Flavors)
ULTIMATE SPIRITS CHALLENGE (USC) AWARDS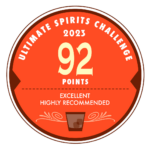 Kentucky Straight Bourbon with natural flavors
High Spice Bulk Kentucky Straight Bourbon with Natural Flavors
American Brandy Craft Brandy with Natural Flavors
INTERNATIONAL WINE & SPIRITS COMPETITION
(IWSC) AWARDS
Margarita (Made with Tequila and Triple Sec)